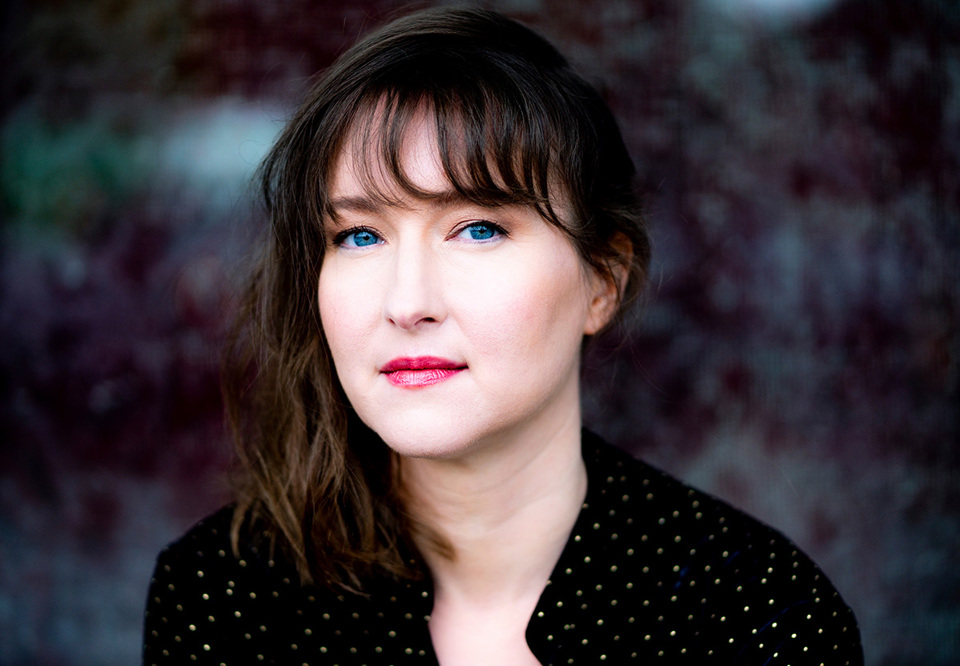 Lisa Streich. Photo: Harald Hoffmann
Jacob Kellermann. Photo: Karl Gabor och Annica Zion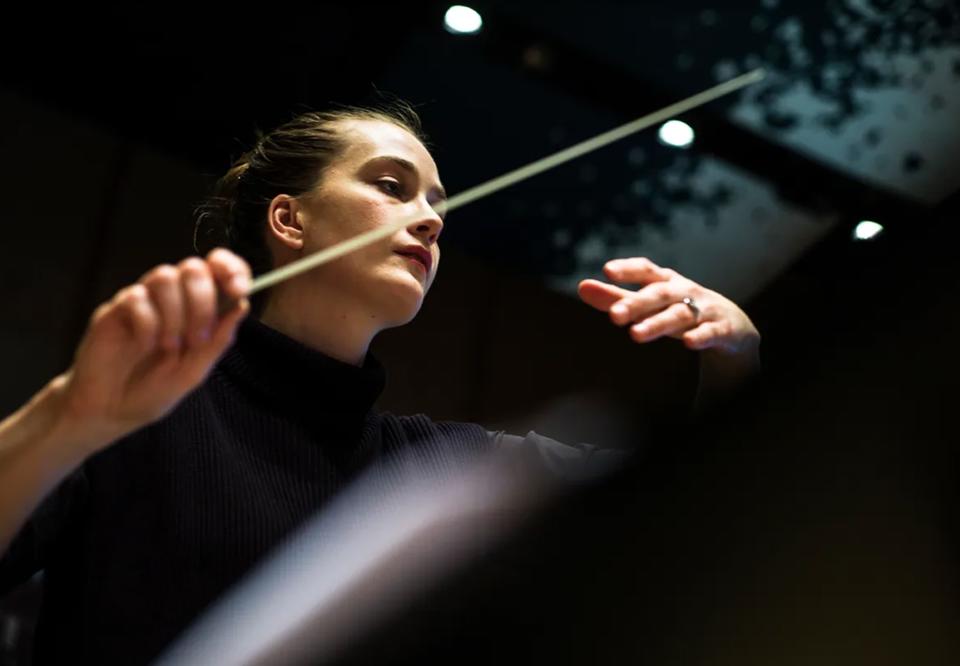 Elena Schwarz. Photo: Axel Saxe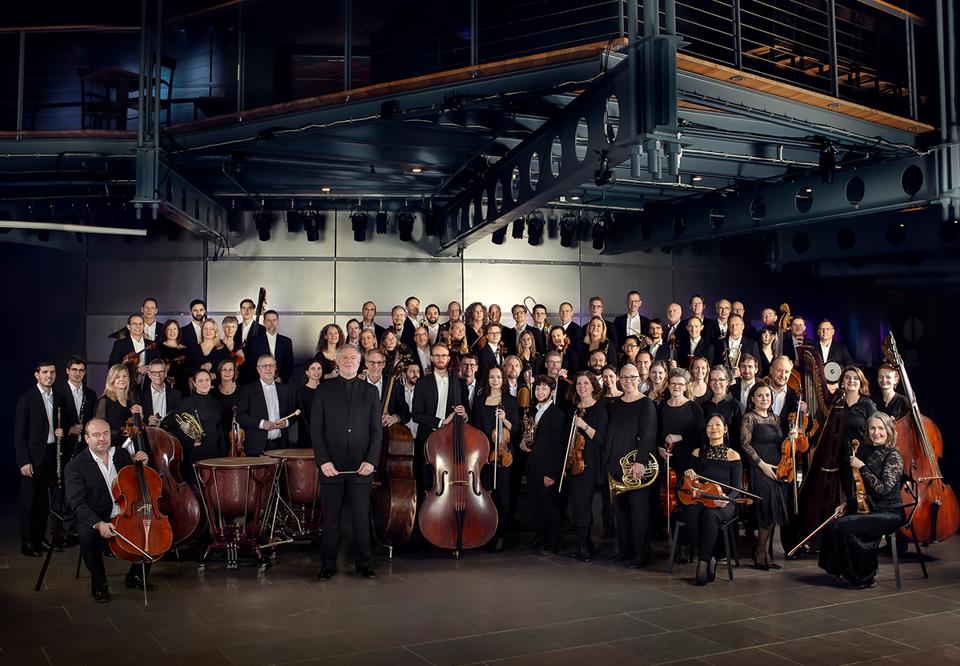 Norrköpings Symfoniorkester
Genre:
Orchestral performance
Composer Weekend – Eyelids
Norrköping Symphony Orchestra performs at the festival dedicated to Lisa Streich.
Friday 12 April 2024 19.00
Ends approximately 21.00
Norrköping Symphony Orchestra traditionally participates in the festivals held at Konserthuset. The orchestra is led by Swiss-Austrian Elena Schwartz and the highly acclaimed Jacob Kellerman is the guitar soloist. The guitar concerto Kellermann tackles is certainly not conventional. Augenlider, Eyelids, is composed for arranged guitar and orchestra, and this music is a low-key, whispering and sparsely snapping. It includes a hairclip, an egg slicer and water.
Lisa Streich's imagination revolves around visual and physical elements. When she composed Mantel (Cloak) for two percussionists and strings, she imagined the ensemble like a body: the strings as the head, the percussionists as the skeleton. The piece Himmel (Heaven) is like a musical painting of the changing skies overhead. She paints a world with light brush strokes, in which tones and sounds add colour.
In Händeküssen (Hand Kisses), Streich was inspired by a passage in a conversation book by Beethoven, who was deaf. "Kissing a hand is not a good thing," he wrote. The music is a dreamt dance, and it is offered with kisses on the hand. But how does dancing look if one is deaf? The orchestra is split in two, representing the right and left foot, while the listener is inside the deaf ear canal.
Lisa Streich's original scores are like maps of sound. The music is sometimes reminiscent of the aural worlds of nature or the city, and the composition emerges as a "sound conductor". She sees this as sculpting with an orchestra or ensemble, and a sort of choreography emerges from the sound, inviting not only listeners, but viewers as well. She has gained more and more international attention.
Lisa

Streich

Mantel for string orchestra and percussion

Johann Strauss Jr.

Thunder and Lightning, polka schnell

Lisa

Streich

Augenlider for prepared guitar and orchestra
Participants

Norrköping Symphony Orchestra

Elena Schwarz

conductor

Jacob Kellermann

guitar