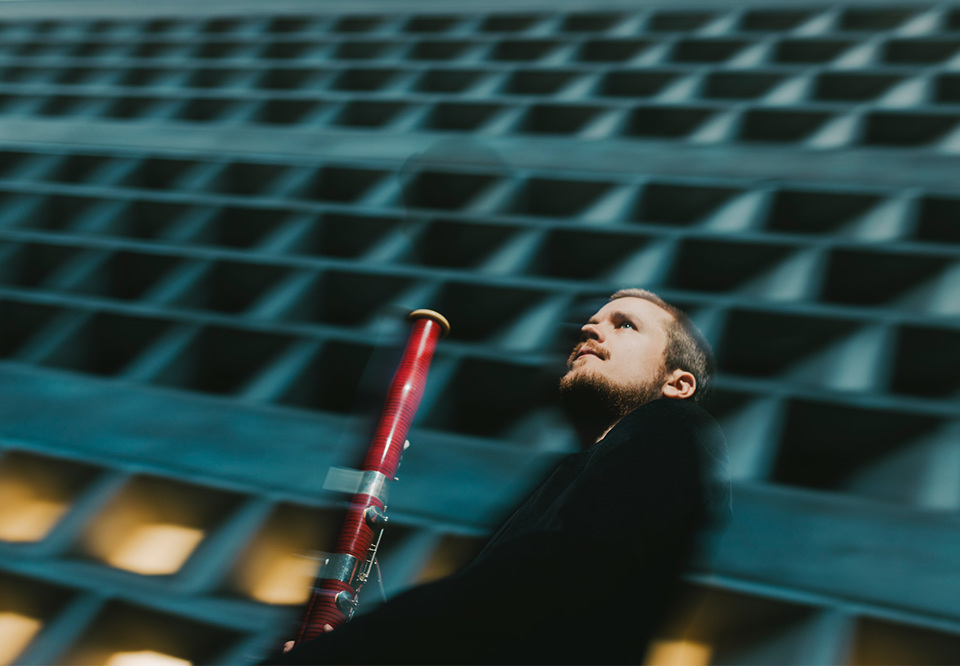 Mathis Stier. Photo: Sophia Hegewald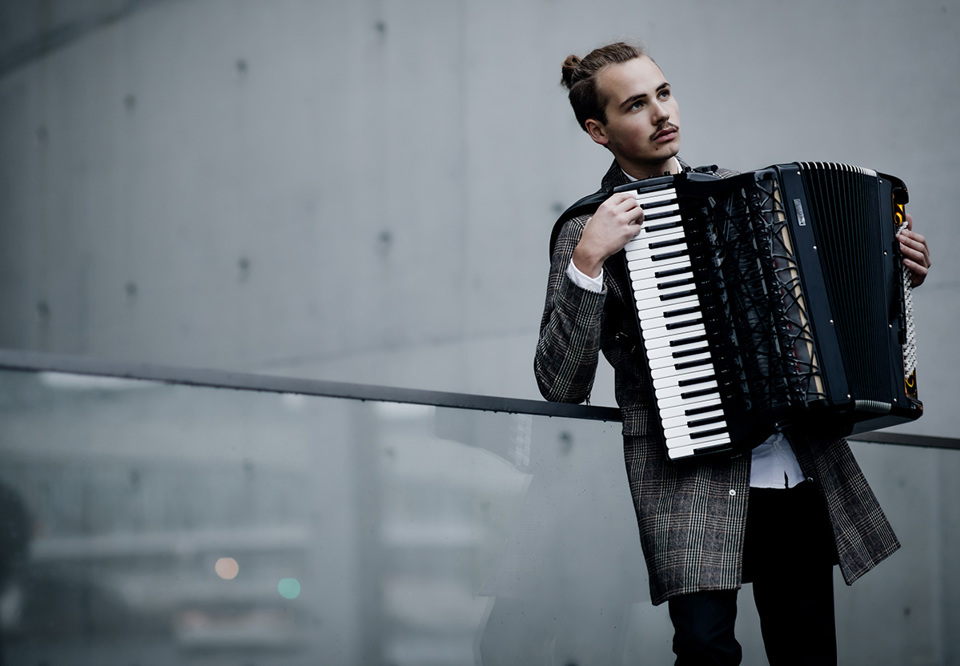 Julius Schepansky
Genre:
Chamber music
Rising Stars with bassoon and accordion
A fascinating and original duo from Germany.
Sunday 4 February 2024 15.00
Ends approximately 16.00
Don't miss the opportunity to hear tomorrow's classical music stars today. Rising Stars is a unique and forward-looking collaboration between 24 of Europe's leading concert halls, all members of the European Concert Hall Organisation (ECHO). A handful of young musicians and ensembles from various countries are selected each year and given the opportunity to tour the concert halls and perform before international audiences. Experience shows that those who are selected as Rising Stars also have internationally successful careers.
Since 2016, award-winning and acclaimed German bassoonist Mathis Stier has been the solo bassoonist with the WDR Symphony Orchestra Cologne. He has performed as a soloist with numerous German orchestras, is a dedicated chamber musician and has worked with the Goldmund Quartet, among others. He was nominated to Rising Stars by ​​Cologne Philharmonie, Elbphilharmonie and Laeiszhalle Hamburg.
Mathis Stier and German accordion player Julius Schepansky, who is also one of the leading players of his instrument among the younger generation, form an unusual and fascinating duo. It goes without saying that many works in the programme were originally composed for a more common duo composition, but arranged for bassoon and accordion – often by Mathis Stier himself. In addition to works by Penderecki and Johann Sebastian Bach, several less well-known composers are presented, including new compositions by Icelandic María Huld Markan Sigfúsdóttir (born 1980).

Read more about Rising Stars
Philipp Friedrich

Böddecker

Sonata sopra "La Monica", version for bassoon and accordeon

Paula

Matthusen

of an implacable subtraction for bassoon and fixed media

Alexandre

Tansman

Sonatina, version for bassoon and accordeon

María Huld Markan

Sigfúsdóttir

Remembering for bassoon and electronics

Krzysztof

Penderecki

Three Miniatures (1956), version for bassoon and ackordeon arr Mathis Stier

Johann Sebastian

Bach

Trio Sonata No. 1 BWV 525, version for bassoon and accordeon arr Mathis Stier

Lepo

Sumera

Quasi improvisata, version for bassoon and accordeon arr Mathis Stier

Roger

Boutry

Interférences I, version for bassoon and accordeon
Participants

Mathis Stier

bassoon

Julius Schepansky

accordion