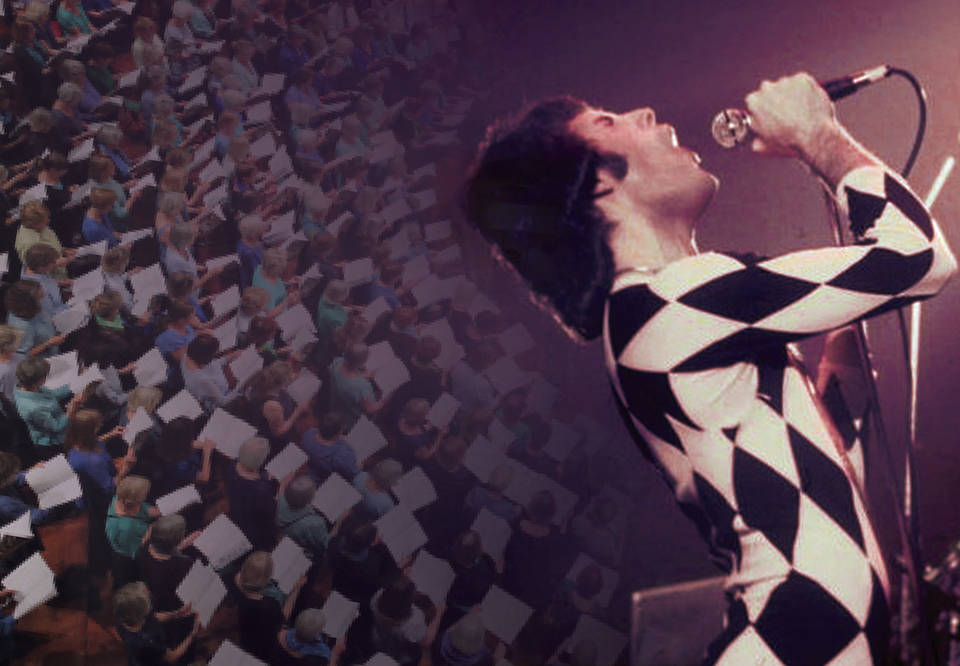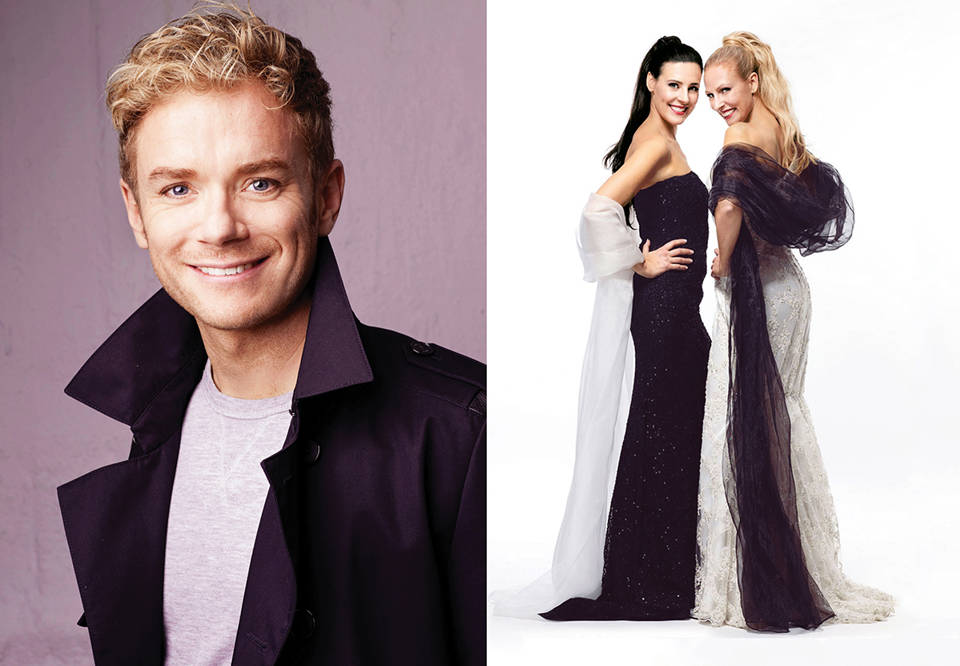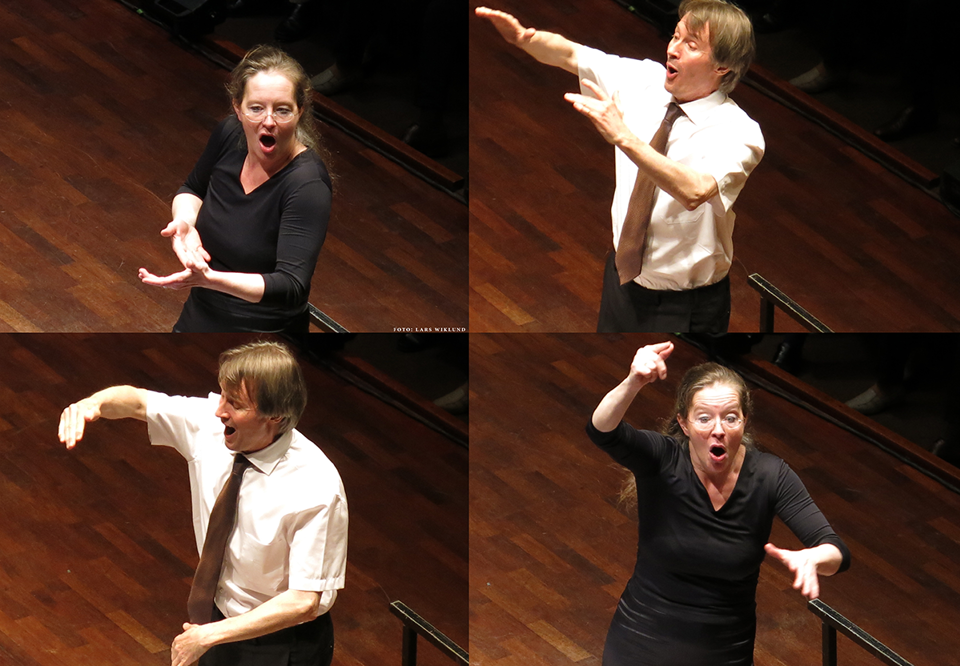 Genre:
Vocal music
Queen goes Opera – with Cantemus
External promoter: Cantemus
Sunday 12 January 2020 14.00
Ends approximately 16.30
The Cantemus choir presents Queen's gems and songs from Freddie Mercury's amazing musical world, with 400 Cantemus singers and one of Sweden's most respected interpreter of Queen and Freddie Mercury: Peter Johansson.
Participants also include opera duo DivineOpera, with sopranos Caroline Gentele and Gabriella Lambert Olsson, as well as an orchestra featuring the best of the best musicians under bandleader Carl Flemsten.
Freddie Mercury's highly publicised collaboration with world-famous Spanish soprano Montserrat Caballé in the song "Barcelona" inspired this programme and the choice of soloists from the worlds of rock and opera. In newly composed choral arrangements, he marries the classic choral sound with Queen's versatile rock style. The orchestra combines acoustic instruments such as piano and strings with electric guitar, bass and drums.
Peter Johansson established himself as an interpreter of Queen and Freddie Mercury after four years as a soloist and as the lead in the Queen musical "We Will Rock You" in London's West End from 2003–2007. Since then, he has become one of Sweden's most acclaimed musical artists.
DivineOpera, with sopranos Caroline Gentele and Gabriella Lambert Olsson, have become well-known in the Swedish opera scene with their "mission to spread opera to everyone, everywhere," since their formation in 2007 when they sang at the Stockholm Water Prize ceremony. They have had royal assignments at state visits and performed the music at the 2013 Nobel Prize Award Ceremony. In recent years, the duo has toured with the shows "The Swedish Nightingales" and "Ingmar Bergman and the Music".
Cantemus was founded in 1999 by the two musicians and conductors Sofia Staxäng and Göran Staxäng. They have led Cantemus for over 20 years, and the Stockholm singers have refined their voices and the power of song in productions ranging from classics, such as Handel's Messiah and the opera production M/S Aurora – which was specially composed for Cantemus by Jonas Dominique – and in musicals and programmes of newly arranged pop music in a classical style, including ABBA, The Beatles, Elvis, Sinatra, Simon & Garfunkel, Ted Gärdestad and now – Queen.
Cantemus – Latin for "Let us sing" – is not only a choir. It is a lifestyle that affirms creativity and challenges singers at all levels to explore and refine their abilities. In Cantemus, everyone gets to discover that nothing is impossible.
Brian

May

Who Wants to Live Forever

Brian May/Frank Musker/Elizabeth Lamers

Too Much Love Will Kill You

Freddie

Mercury

Love of My Life

John

Deacon

I Want to Break Free

Freddie

Mercury

We Are the Champions

Brian

May

We Will Rock You

Freddie

Mercury

Bohemian Rhapsody

Freddie

Mercury

Don't Stop Me Now

Queen

The Show Must Go On

Freddie

Mercury

Somebody to Love

Buck

Ram

The Great Pretender

Freddie Mercury/Mike Moran

Barcelona
Participants

Cantemus

Peter Johansson

vocals

Divine Opera Duo:

Caroline Gentele

soprano

Gabriella Lambert-Olsson

soprano

Carl Flemsten

leader

Orkester

Sofia Staxäng

conductor

Göran Staxäng

conductor