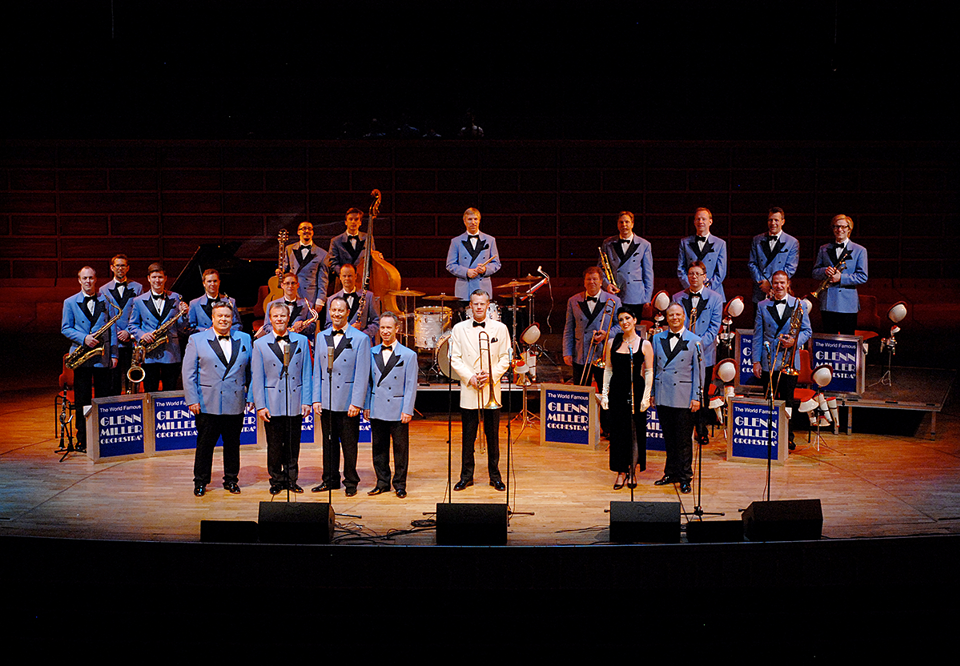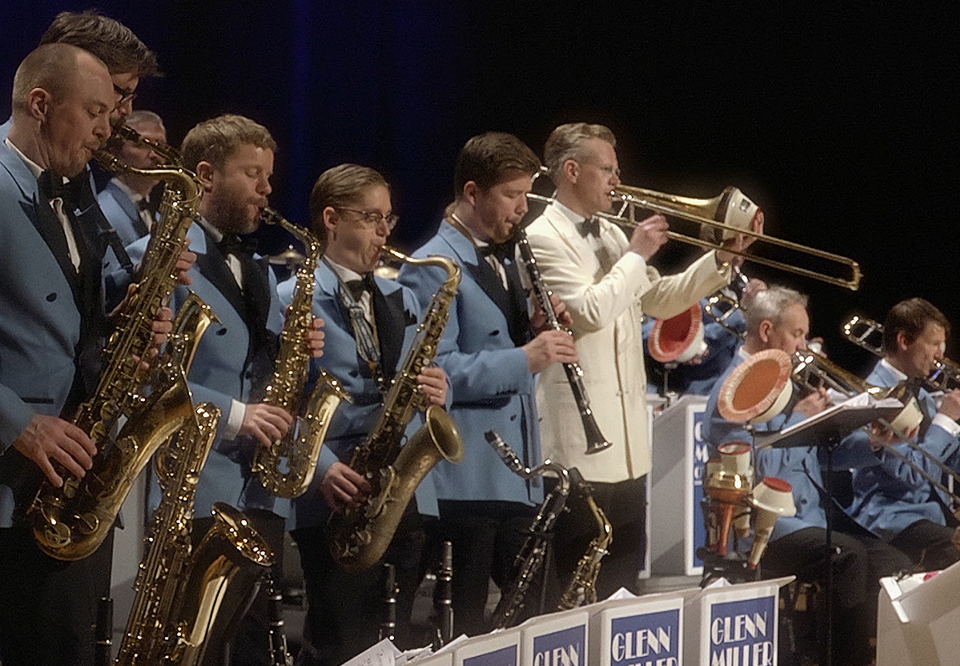 Genre:
Jazz
Glenn Miller Orchestra – Christmas Show
External organiser: Glenn Miller Orchestra Scandinavia
Friday 17 December 2021 19.30
Ends approximately 22.00
More than 75 years have passed since Glenn Miller disappeared in an airplane over the English Channel, but his music is still played all over the world.
Now the world-renowned and incomparable Glenn Miller Orchestra is returning to Konserthuset Stockholm – better than ever before!
They will be performing a fantastic selection of songs from Glenn Miller's incredible repertoire, as well as a few arrangements of Christmas songs. If you love the music of Glenn Miller, swinging Christmas classics, and a great show, then you won't want to miss this concert!
"After a year-and-a-half long break because of the pandemic, we're using much of the autumn to rehearse for the reboot we have planned for November. The band will be very well-synced for the performance at Konserthuset," says leader of the orchestra, Jan Slottenäs.
Glenn Miller Orchestra Scandinavia formed in 2010 and performs with a license from Glenn Miller Productions, Inc., New York, USA. The orchestra regularly tours Sweden, Norway, Denmark and Finland and is considered the frontrunner among the four orchestras in the world with rights to use Glenn Miller's name and to perform the original arrangements. Based in Stockholm, the orchestra is led by trombone player Jan Slottenäs and includes several young musicians from among Sweden's elite jazz players.
Welcome to the 2021 Christmas Show with the Glenn Miller Orchestra!
THE MILLER SOUND LIVES FOREVER!
Participants

Glenn Miller Orchestra Scandinavia

Jan Slottenäs

leader