Rent the Gustaf V lounge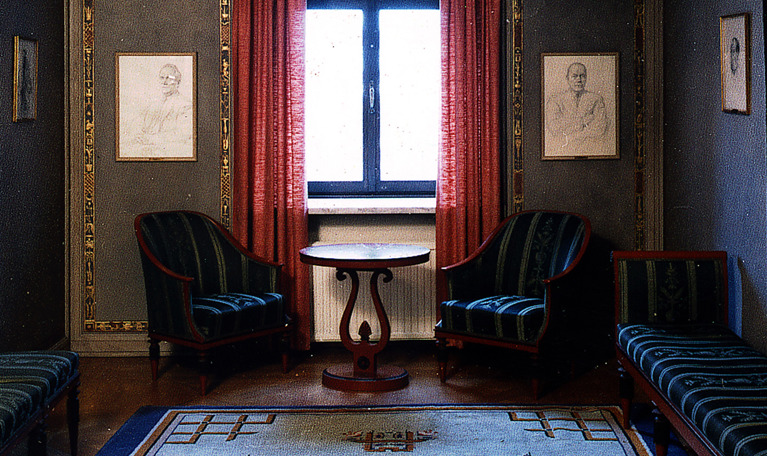 Photo: Jan-Olav Wedin
The Gustaf V lounge – a small gem at Konserthuset Stockholm.
Let your party mingle during the interval or before the concert starts, and round your conference off with a glass of bubbly in a private setting. In the daytime, the lounge is the perfect venue for appraisal meetings or recruitment processes. A private space with an amazing history.
Want a little extra? Let us know if you want to purchase tickets for the evening concert or enjoy a guided tour when visiting the venue.
Information
Space for up to 20 people to mingle.
Perfect for private meetings.
Wi-Fi available.
There is a lift beside the lounge.
Contact
For enquiries regarding halls, availability and technology, etc., please contact our team on +46 (0) 8-786 02 12, or email uthyrning@konserthuset.se