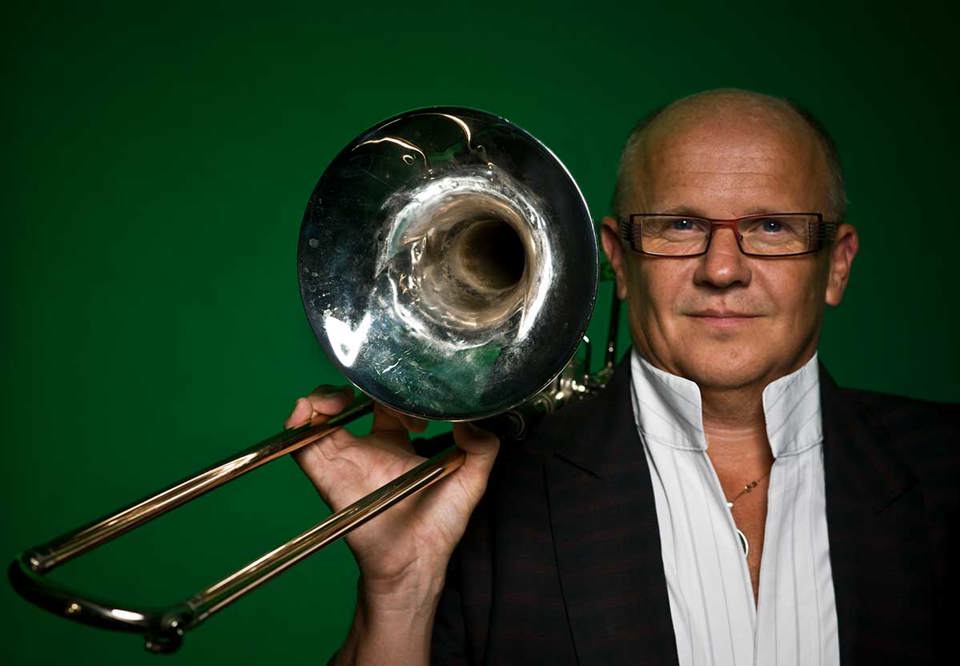 Christian Lindberg. Photo: Mats Bäcker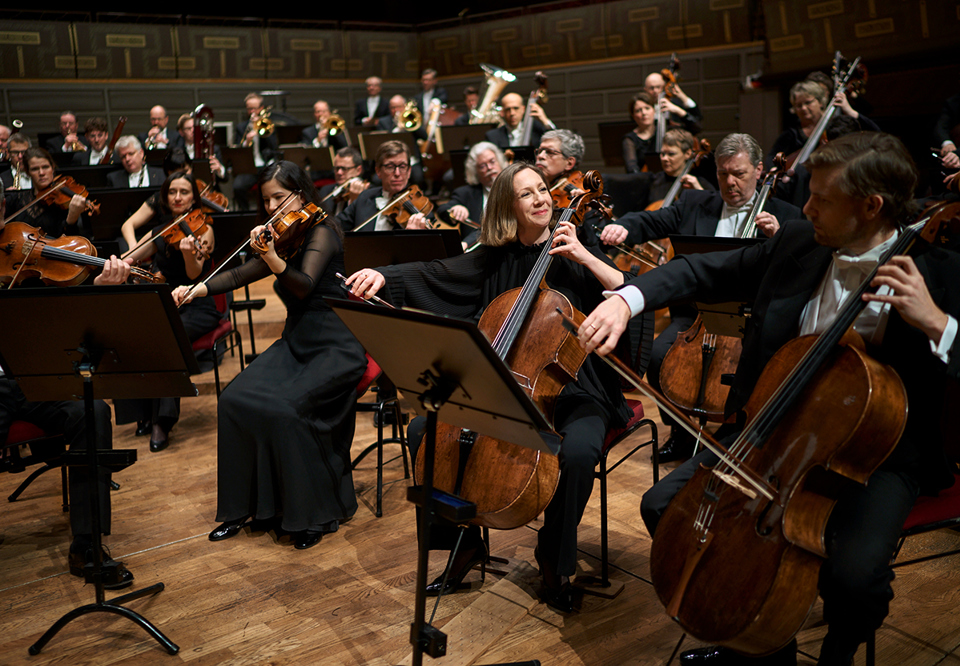 Medlemmar ur Kungliga Filharmonikerna. Foto: Mats Lundqvist
Genre:
Royal Stockholm Philharmonic Orchestra
A portrait of Lars-Erik Larsson
The music of a beloved Swedish composer.
Wednesday 11 November 2020 19.00
Ends approximately 20.45
Do you have the subscription series Onsdag Stor? You will receive an e-mail with information of what applies for you at this concert. You can also find information on your customer account.
Information about tickets and refunds
***
Please note: programme changes have been made.
The music of a beloved Swedish composer. Please note: programme changes have been made.Lars-Erik Larsson (1908–86) is one of Sweden's most beloved composers, and this thanks mainly to two works that are performed often: God in Disguise and Pastoral Suite. This concert portrait broadens and deepens our knowledge of Larsson's output by presenting music that is more rarely performed.
Lars-Erik Larsson was born in the southern parts of Sweden (the Skåne region) and studied at the Royal College of Music in Stockholm during the 1920s. Thereafter he also studied privatly for among others Alban Berg in Vienna. The multi-talented Larsson was in parallell active as music critic and conductor – above all engaged as conductor/bandmaster for the Swedish Radio from the mid 1930s to mid 1950s. He also composed film music and some light music. During the years 1947–59 he held the position as the first ever professor of composition at the Royal College of Music in Stockholm.
Lars-Erik Larsson's music may be described as neo romantic, however with original harmonic twists and a unique sense of melody and frasing that undoubtedly are Larsson's own – and easily recognizable. Lyric Fantasy of 1967, following the concert's opening ouverture, is a great exemple of these traits.
Conductor and trombonist Christian Lindberg leads the Royal Stockholm Philharmonic Orchestra and takes on the solo part in Concertino for trombone and strings – an exemple from the series of no less than twelve works that Larsson in the 1950s composed for different solo instruments and strings.
To conclude we hear Symphony No 3 from 1945, a piece that in fact was first performed by this orchestra and conducted by Tor Mann on February 10 in 1946. Larsson was always very self-critical when it came to his three symphonies, leading him for instance to withdray the second symphony. Today it is hard to understand his anxiety related to the symphonic tradition. Even though hints of great predecessors like Sibelius and Nielsen might be heard, what we hear is first and foremost the unmistakable genious of Larsson himself.
***
Please note
The concert will take place with an audience of maximum 50 people in the hall. The costumized seating plan allows for two seats together using the online booking.
Read more about how we work for a safe concert visit
Lars-Erik

Larsson

Concert Overture No. 1

Lars-Erik

Larsson

The Winter's Tale "Four Vignettes to Shakespeare's Play"

Lars-Erik

Larsson

Concertino for trombone and strings

Lars-Erik

Larsson

Symphony No. 3
Participants

Royal Stockholm Philharmonic Orchestra

Christian Lindberg

conductor & trombone soloist