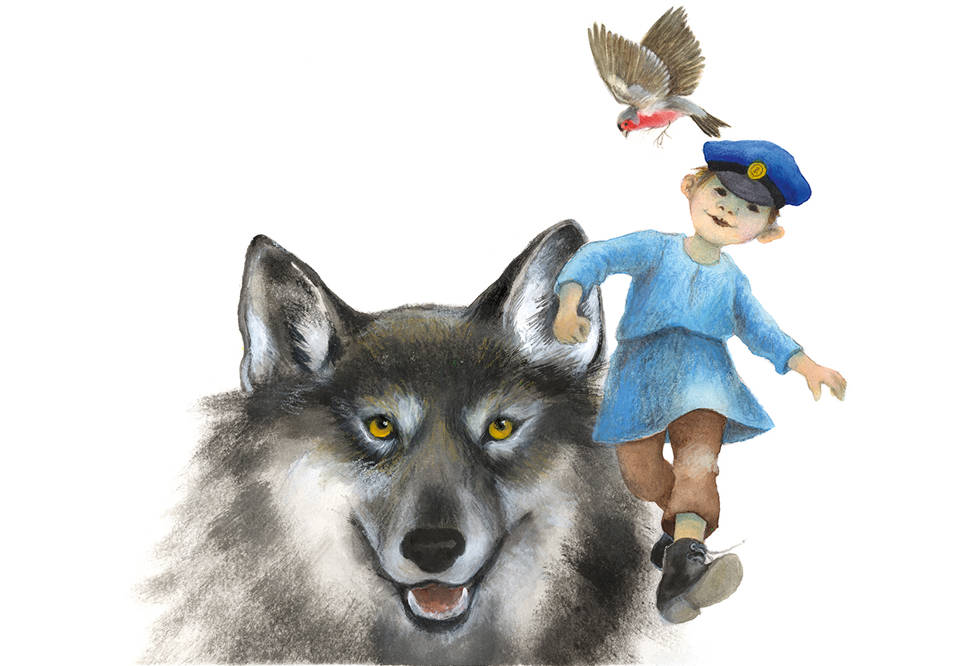 © Ilon Wikland from Peter and the Wolf, Lilla Piratförlaget 2014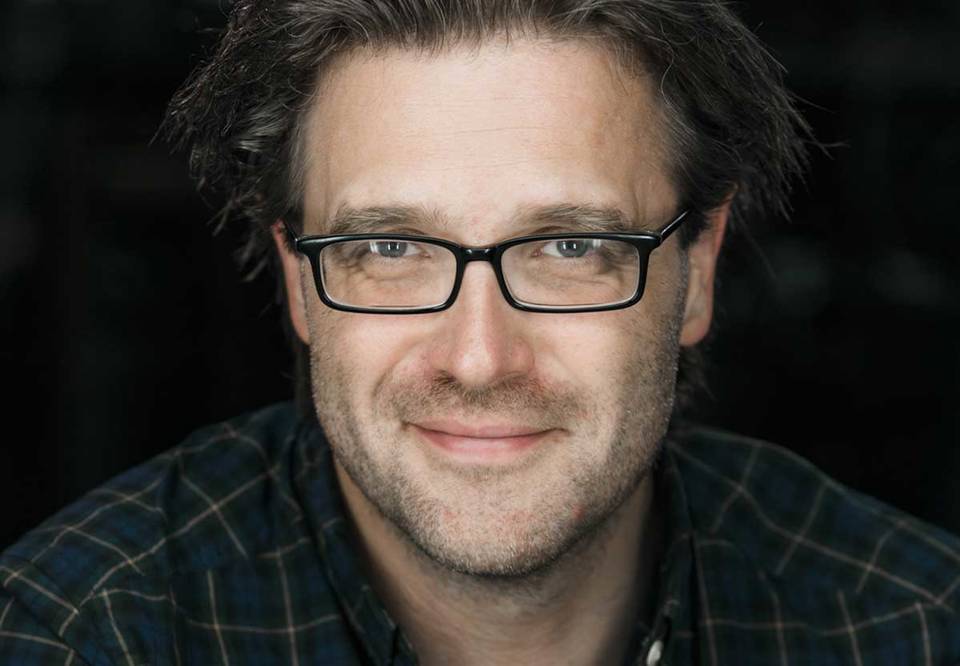 Alexander Hanson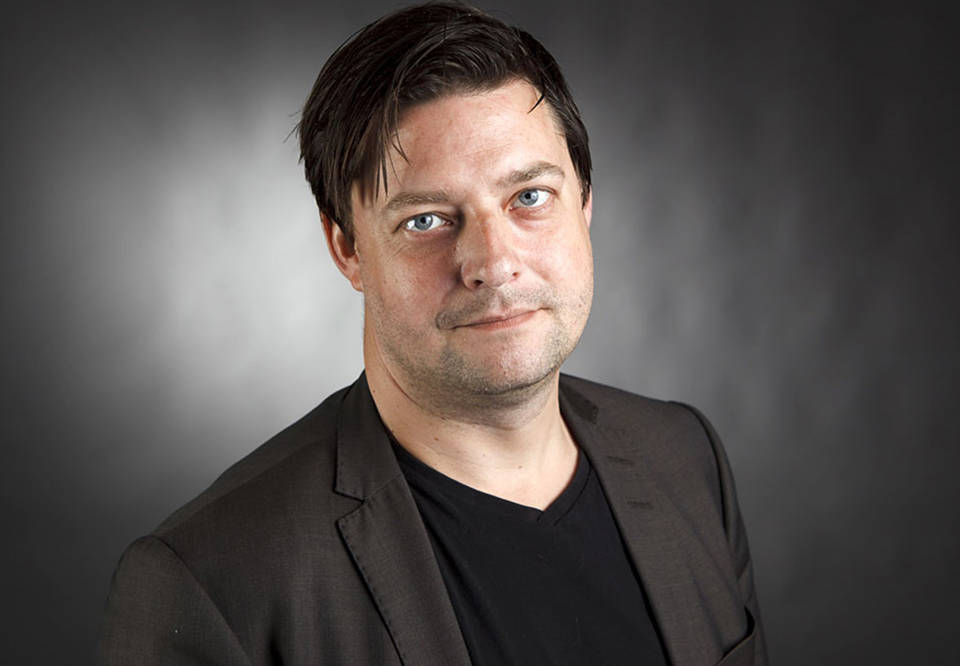 Andreas Rothlin Svensson: Foto: Björn Dalin / Sveriges Radio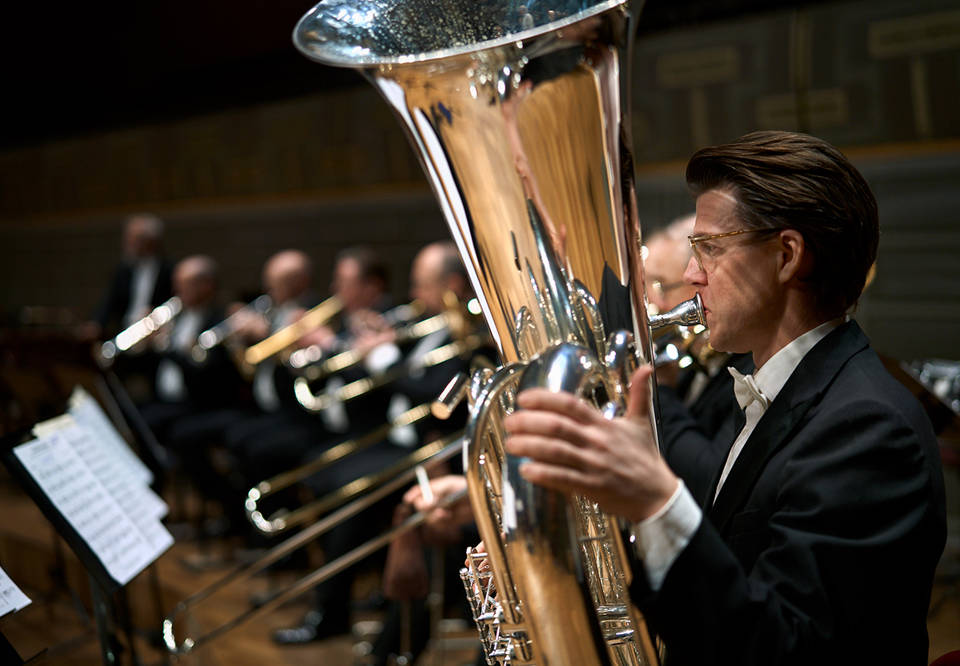 Medlemmar ur Kungliga Filharmonikerna. Foto: Mats Lundqvist
Genre:
Royal Stockholm Philharmonic Orchestra, Kids & family
Peter and the Wolf
Andreas Rothlin Svensson tells the story of this classic musical tale.
Saturday 26 September 2020 14.00
Ends approximately 14.30
Price:
children 80 SEK, adults 160 SEK
Ticket information
The concert will take place with an audience of maximum 50 people in the hall.
Do you have the subscription series Familjens lördag? You have recieved an e-mail with information of what applies for you at this concert.
Information about tickets and refunds
***
The mysterious, exciting and humorous story of Peter and the Wolf was originally a folk tale that inspired Sergei Prokofiev to compose the orchestral piece Peter and the Wolf. The story told through Prokofiev's music has entertained generations of children and adults since its composition in 1936.
Peter lives in poverty with his overprotective grandfather. Outcast and bullied by the children of the village, he is friends with a bird, a cat and a scatter-brained duck which all live on the farm. One beautiful spring day, Peter and his friends head out into the appealing yet dangerous woods, where the wolf lies in wait. Despite peril and challenges, Peter demonstrates extraordinary courage and the story has a surprising end.
The characters of the story are musically portrayed through different instruments. And never before have storytelling and classical music been united more vividly than here.
The storyteller is actor Andreas Rothlin Svensson, who has been associated with the Royal Dramatic Theatre since 2013, where he has performed a number of acclaimed roles. He also helped to cofound the free theatre troupes Teater Scenario and Moment:Teater.
You will later be able to watch this concert in a filmed version at Konserthuset Play
Sergey Prokofiev

Peter and the Wolf
Participants

Royal Stockholm Philharmonic Orchestra

Alexander Hanson

conductor

Andreas Rothlin Svensson

narrator