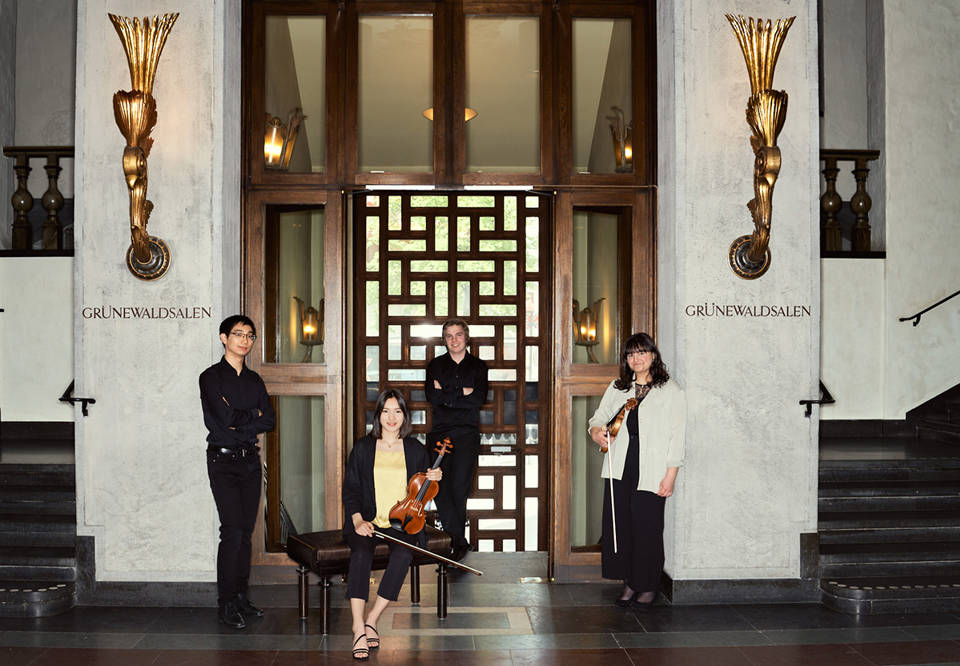 Photo: Mats Lundqvist
Hugo Svensson
Genre:
Chamber music
Summer musicians: Kvintett Kvintessens
Classics of the chamber music repertoire.
Monday 3 August 2020 13.30
Ends approximately 13.50
Free entrance

to Summer musicians: Kvintett Kvintessens
The piano quintet Kvintett Kvintessens was founded in 2017, when all members studied at the Lilla Akademien music school. The ensemble consists of Ami-Louise Johnsson and Elise Vats Jonsson violins, Hugo Svensson viola, Joel Axell cello and Daniel Xia on piano. The repertoire includes well-known classics of the chamber music repertoire as well as newer material. After summer, the musicians plan to continue the studies at Lilla Akademien in Stockholm and in London at the Royal College of Music and Guildhall School of Music and Drama.
In cooperation with Region Stockholm and with support from Signatur – Foundation for advancement of music.
***
In the current situation, it is important that we help reduce the spread of covid-19. Konserthuset Stockholm follows the recommendations of the Public Health Agency of Sweden to give you a safe visit. We do this, among other things, by limiting the number of visitors, giving directions on distances, maintaining good hygiene in the premises and offering liquid hand sanitiser.

Participants

Kvintett Kvintessens