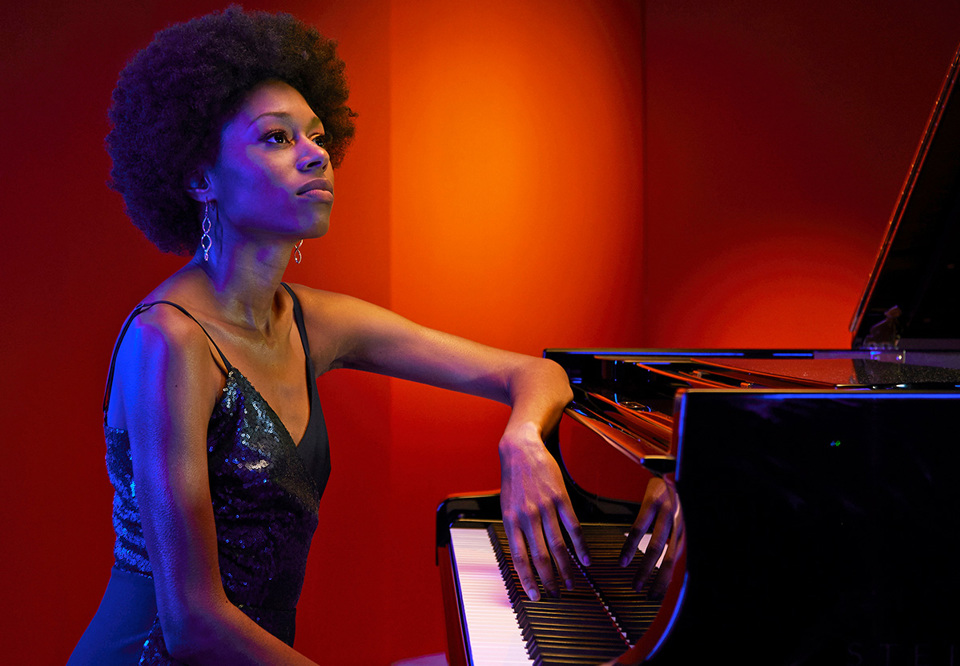 Isata Kanneh-Mason
Ryan Bancroft. Photo: Yanan Li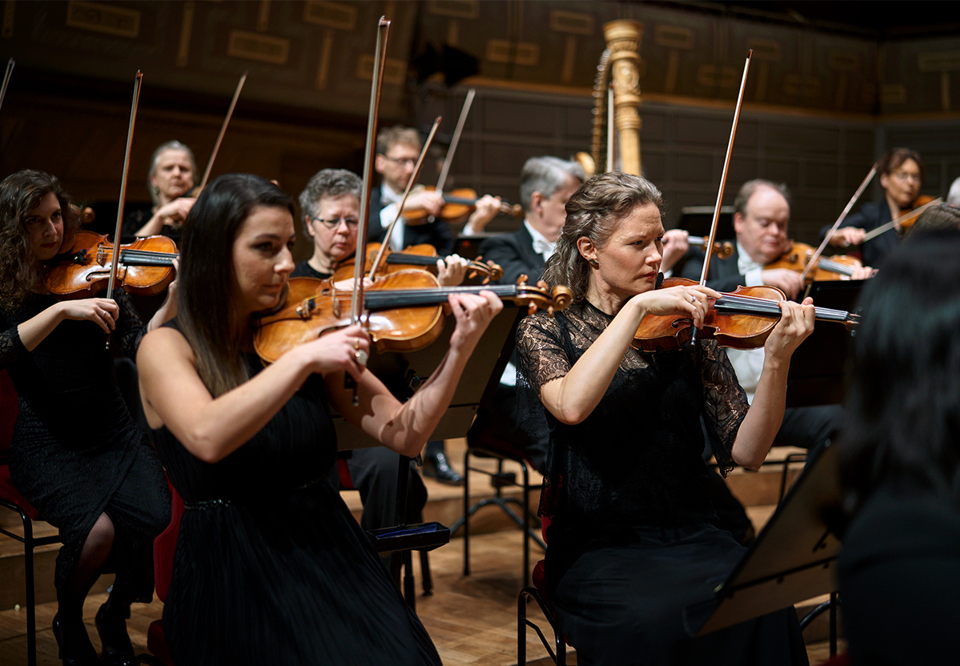 Members from the Royal Stockholm Philharmonic Orchestra. Photo: Mats Lundqvist
Genre:
Royal Stockholm Philharmonic Orchestra
Dream and confession
Chief conductor Ryan Bancroft conducts and Isata Kanneh-Mason is piano soloist.
Wednesday 24 April 2024 19.00
Ends approximately 21.00
Felix Mendelssohn-Bartholdy's Piano Concerto No. 1 is a musical firework, with dazzling cascades of chords and ultra-fast runs across the full register of the piano. At this concert, those rockets are fired off by acclaimed British pianist Isata Kanneh-Mason.
Felix Mendelssohn was only seventeen years old when he composed his wonderfully bright and quick-paced overture to A Midsummer Night's Dream. It is nevertheless considered one of his first mature masterpieces. The action in Shakespeare's A Midsummer Night's Dream revolves around masculinity, femininity, love and fertility. And even if Felix' own experiences in the area were probably relatively limited, he conveys in this music the emotional register that Shakespeare presents in his beloved comedy.
The concert concludes with the Confession of Isobel Gowdie by Scottish composer James MacMillan (born 1959). The music revolves around Isobel Gowdie, who confessed to witchcraft in 1662. The work was an enormous success at its world premiere at a Proms concert in 1990.
The Royal Stockholm Philharmonic Orchestra is led by award-winning American conductor Ryan Bancroft, who is chief conductor of the Royal Stockholm Philharmonic Orchestra as of this season.
Anna

Clyne

Within Her Arms for string ensemble

Felix

Mendelssohn-Bartholdy

Piano Concerto No. 1

Felix

Mendelssohn-Bartholdy

Overture to A Midsummer Night's Dream

James

MacMillan

The Confession of Isobel Gowdie
Participants

Royal Stockholm Philharmonic Orchestra

Ryan Bancroft

conductor

Isata Kanneh-Mason

piano