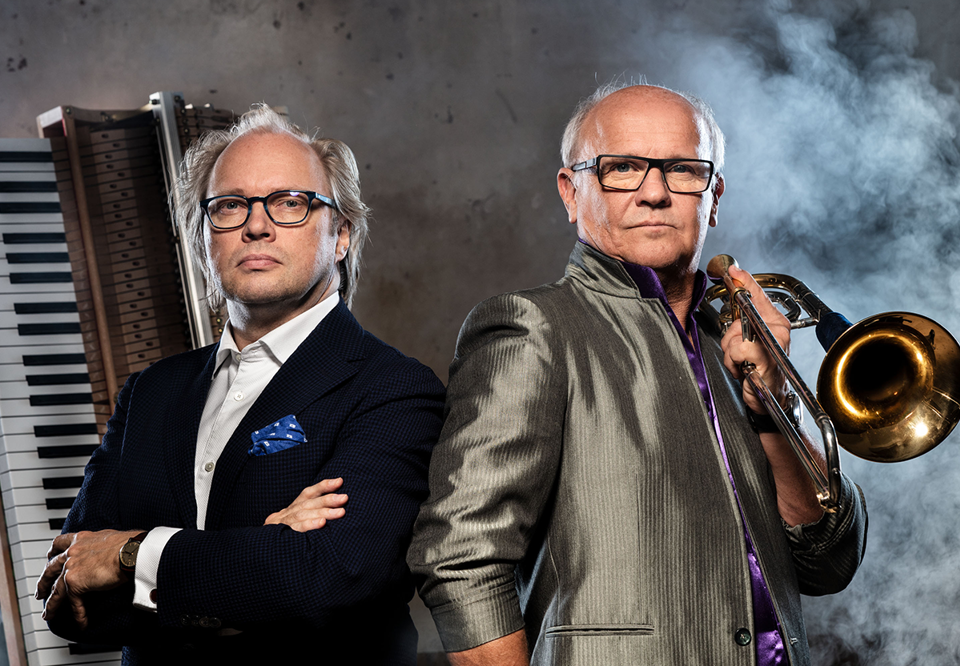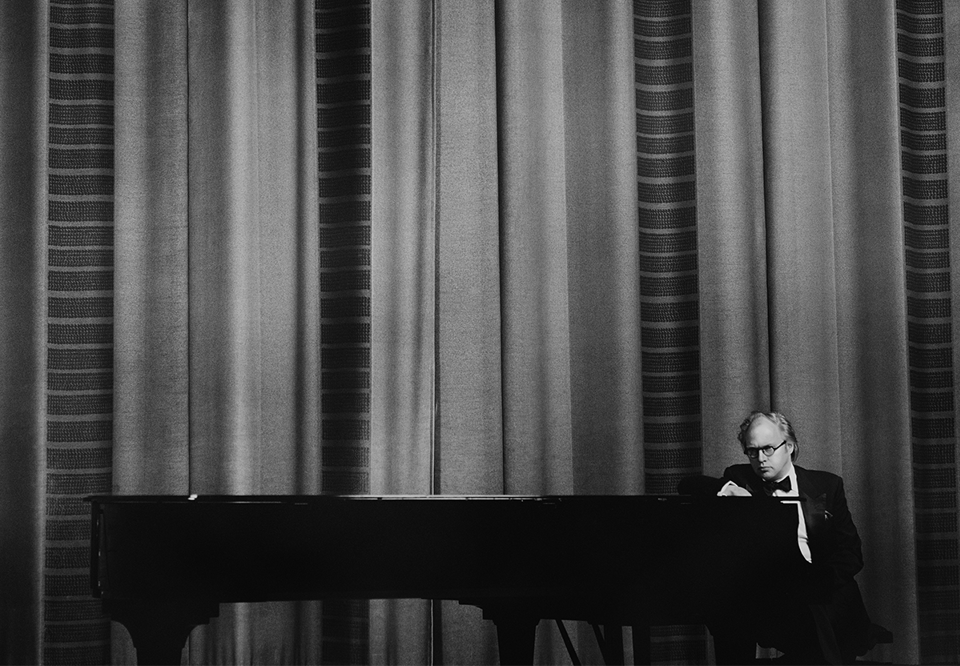 Roland Pöntinen. Foto: Simon Larsson
Genre:
Chamber music
Christian Lindberg & Roland Pöntinen
Two top musicians celebrate 40 years of collaboration.
Sunday 28 November 2021 16.00
Ends approximately 18.00
Christian Lindberg and Roland Pöntinen, two of our most noted soloists, are celebrating 40 years of musical collaboration! The programme consists of familiar, classic gems arranged specifically for these celebrations, in addition to this some of their own compositions.
Christian Lindberg's career is exceptional. He has been a key figure in establishing the trombone as a solo instrument on global stages – and in addition, he has contributed to renewing the repertoire with a vast quantity of music composed for him. He is at present also active as a composer and conductor.
Roland Pöntinen is without hesitation one of Sweden's leading and most experienced pianists. With insightful musicality, he cuts into the essence of the music and always moves equally comfortably through a repertoire spanning from the great classics to newly composed pieces.
Gioachino

Rossini

Overture to William Tell arr Christian Lindberg/Roland Pöntinen

Roland

Pöntinen

L'Heure Bleue

Georges

Bizet

Suite from Carmen arr Christian Lindberg/Roland Pöntinen

Christian

Lindberg

Black Hawk Eagle

Pyotr Tchaikovsky

Suite from The Nutcracker arr Christian Lindberg/Roland Pöntinen

Vittorio

Monti

Csárdás, version for trombone and piano arr Christian Lindberg
Participants

Christian Lindberg

trombone

Roland Pöntinen

piano