Executive and Artistic Director to retire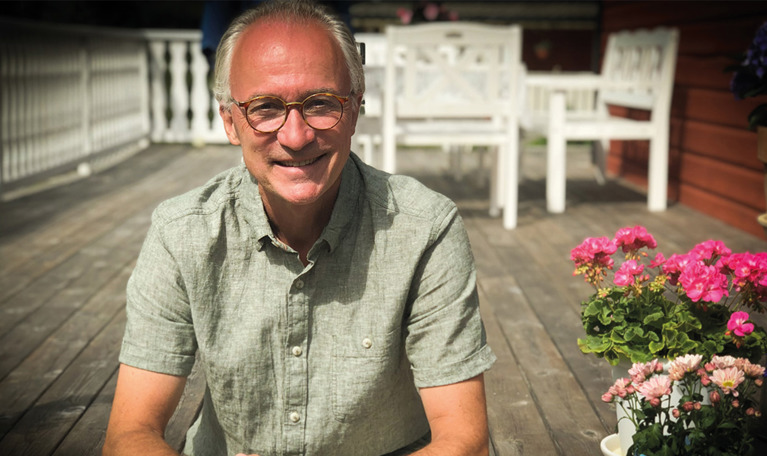 After 21 years as Konserthuset's Executive and Artistic Director, Stefan Forsberg is retiring in summer 2024.
The upcoming concert season, 2023/24, will be Stefan Forsberg's last. This period has been extremely successful and Konserthuset is in an excellent position as he hands over his leadership role.
You turn 63 next summer; is this an early retirement?
– I love this job and would like to be able to do it for many more years, but my decision to retire is the most responsible for a very important reason: Region Stockholm is our primary financier, and the next election is in 2026. This way, a new executive and artistic director will have two years to become accustomed to the job and to draw up their own plan for 2027–30. The politicians have been generous with us and appreciate what we do and how our business has developed, for which I am extremely grateful. We must nurture this relationship.
– But there are also additional reasons. I have considered this carefully and one should step aside when business is going well, not the other way around. This is just such an occasion. The Royal Stockholm Philharmonic Orchestra is in the best shape ever, and Konserthuset has been beautifully renovated from floor to ceiling. In addition, there is a very solid financial foundation and multi-year contracts are in place with both Region Stockholm and our main sponsor, SEB.
Recruitment has begun
The conditions for the process are good. The recruitment of Konserthuset's new executive and artistic director has now begun. Chairperson of the Stockholm Concert Hall Foundation Eva-Louise Erlandsson Slorach comments:
– We are sad about Stefan's decision to step aside and we have tried to convince him to stay. Stefan is full of ideas and energy and he knows absolutely everyone in the international music scene. He is also acquainted with various decision-makers and politicians and he has close contact with business community leaders and the royal family. Finding Stefan's replacement will be a difficult task for the board.
A story of success
Stefan Forsberg came to Konserthuset Stockholm in 2003 as Executive and Artistic Director and CEO of the Stockholm Concert Hall Foundation and the Royal Stockholm Philharmonic Orchestra.
His appointment has been extended multiple times. He has personally become nearly synonymous with Konserthuset – including for concert and TV audiences, thanks to hosting various events, such as the celebratory concert for Crown Princess Victoria and Prince Daniel.
There is likely currently no concert hall head in Europe who has held a similar post longer than Stefan Forsberg. During Forsberg's time, the operation has grown: audience numbers, the number of program points, scope and breadth.
– I began during a fairly turbulent period with major challenges related to the building and the orchestra functioning together smoothly. More recently, we have also gone through a pandemic, which of course had a significant impact on the performing arts. Still, I would dare say that we came out strong and audiences have returned unbelievably quickly.
During Stefan Forsberg's period as executive and artistic director, subscription sales have nearly doubled from around 5,000 in 2003 to the current 9,500.
– At the same time, I have been involved in appointing the Royal Stockholm Philharmonic Orchestra's new chief conductor, Ryan Bancroft – an incredible talent who will take over in September. Ryan's first season as chief conductor will be my last as executive and artistic director.
Attend every concert in 2023/24
Do you have any particular expectations for your final season?
– Yes, absolutely! I hope that audiences, whom I have had the joy of meeting in Konserthuset throughout these years, will follow along in my last season. I will be at every single concert and mingling with the audience in order to say goodbye.
What will you focus on next once you have retired?
– I think I can take on certain consultancy assignments in Sweden or abroad if anyone is interested in my services. Between the grandkids, boating, cooking and golf, there is still more to give!