Conductors of the most concerts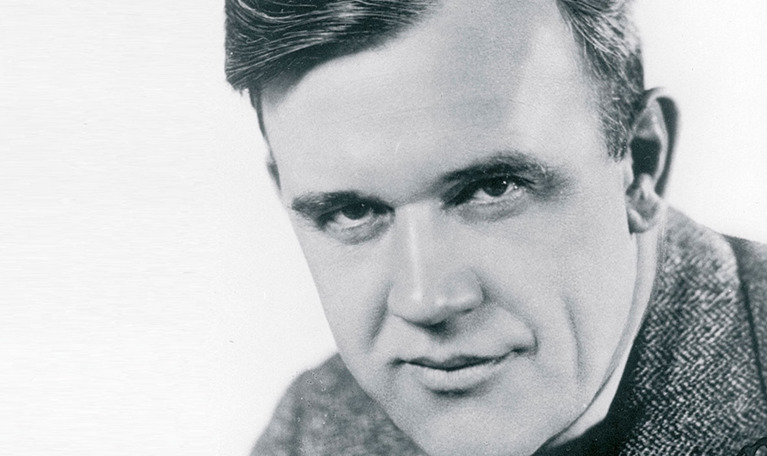 Record-holder Tor Mann.
A few personalities from the orchestra's history led the ensemble in far more performances than any of the others – and it is interesting to note that most of them were not chief conductors. Not until third place is a chief conductor found.
Tor Mann conducted the orchestra on 777 occasions. He debuted in May 1939 and gave his final, 777th concert at the Nobel Prize Award Ceremony in December 1965. A significant part of Tor Mann's work with the orchestra was carried out for the radio service, that is, non-public concerts intended for broadcast on Swedish Radio – Tor Mann was responsible for this operation from 1939–59.
Adolf Wiklund led the orchestra on 669 occasions. In Wiklund's case, most of these were so-called school concerts on Saturdays. Wiklund was the orchestra's second conductor from 1925–38.
Conductor and violinist Carl Garaguly participated in 527 concerts with the orchestra, primarily as a conductor, but also as a violinist. This, however, is excluding his concerts during his period as concertmaster. Garaguly was the orchestra's chief conductor from 1942–53.
Sixten Ehrling took part in a total of 422 concerts with the orchestra, from his debut in 1942 to his last concert on 14 September 1995. Ehrling conducted most of these concerts, but he also appeared as a piano soloist.
Georg Schnéevoigt did not reach Garaguly's level, the closest "competitor" among the orchestra's chief conductors, but 391 concerts is still a figure that places him among the conductors of the most concerts in the orchestra's history. Indeed, this took place primarily during the important period when the full-time orchestra was formed: Schnéevoigt was the orchestra's chief conductor from 1915–24.
Not far behind, we have Nils Grevillius, with 355 concerts. Grevillius was the orchestra's second conductor from 1914–20. From 1937–39, he conducted the orchestra's radio concerts.
The absolute biggest and most important Swedish conductor of the modern age, Herbert Blomstedt, has thus far (through January 2017) conducted 213 concerts since debuting with the orchestra in February 1954. The number is far from the highest, but he has been doing this for the longest time.
Blomstedt is the only living conductor who has led the orchestra under all of its three different names: the Stockholm Concert Society, Stockholm Philharmonic Orchestra (from 1957) and the Royal Stockholm Philharmonic Orchestra (from 1992). In the mid-1960s, in the gap between chief conductors Hans Schmidt-Isserstedt and Antal Dorati from 1964–66, responsibility was divided among guest conductors. But in practice, Herbert Blomstedt functioned more or less as an unofficial chief conductor during that period.