Paavo Berglund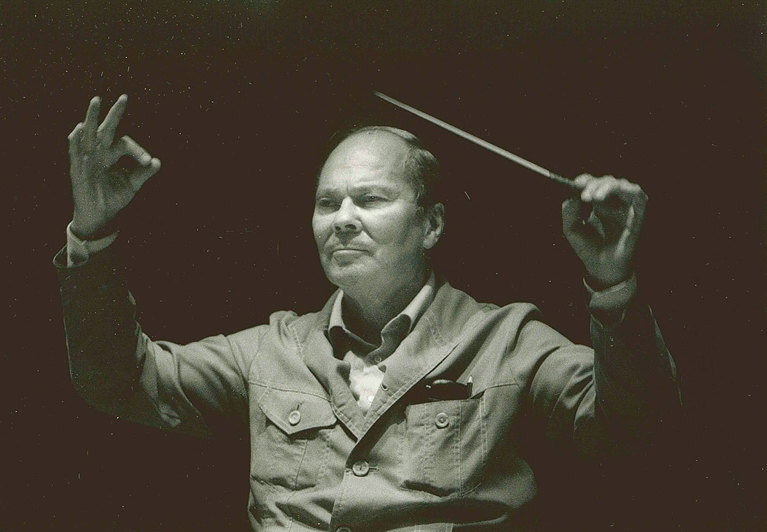 Paavo Berglund
Paavo Berglund was chief conductor from 1987–1991. He conducted a total of 147 concerts with the orchestra.
When Finnish Paavo Berglund (1929–2012) took over the role of chief conductor in 1987, he had already had a long relationship with the orchestra. He debuted in spring 1960 and was subsequently a regular guest at Konserthuset.
In keeping with his reputation as a Sibelius specialist, Sibelius was frequently on the programmes. Incidentally, the orchestra has had a strong Sibelius tradition throughout its history, which was started during the years of Georg Schnéevoigt. Berglund's programmes also tended to include Nielsen, Shostakovich and Beethoven.
During his first season as chief conductor, Berglund carried out a tour of Europe (East Berlin, Bratislava, Vienna, Ljubljana, Belgrade and Leipzig). The programmes combined Gösta Nystroem's Sinfonia Concertante and Shostakovich's Cello Concerto No. 2, with Torleif Thedéen as cello soloist, and Brahms' Symphony No. 2 combined with Bruckner's Symphony No. 9.
The next European tour, in early 1989, took Berglund and the orchestra to Paris, Frankfurt, Amsterdam, Brussels, Eastbourne, Cardiff, Bristol, London, Warwick, Nottingham, Middlesbrough, Hull, Leeds and Dublin. The longer British leg of the tour can be explained in part by the fact that Paavo Berglund already had a strong relationship with the music scene in the UK, and served as chief conductor of the Bournemouth Symphony Orchestra from 1972–79.
Paavo Berglund also led the first tour of Japan with a total of 7 concerts in February 1990. On that occasion, His Majesty the King granted the orchestra permission to, for the first time, call itself the Royal Stockholm Philharmonic Orchestra (at that time, the name had otherwise been the Stockholm Philharmonic Orchestra, which was the case from 1957–92, and before then, the Stockholm Concert Society, from 1902–57).
While Paavo Berglund served a relatively brief period as chief conductor in Stockholm, from 1987–1990, the relationship was steadfast. And during that period, from his debut in 1960 to the very last concert with the Royal Stockholm Philharmonic Orchestra on 22 April 1993, Paavo Berglund conducted about 150 concerts with the orchestra.
1987 European tour with the newly appointed Paavo Berglund.
1989 Paavo Berglund led the second major European tour with an emphasis on the British Isles. The soloists were flute player James Galway and harpist Marisa Robles.
1990 The first tour of Japan, led by Paavo Berglund: a total of 7 concerts.